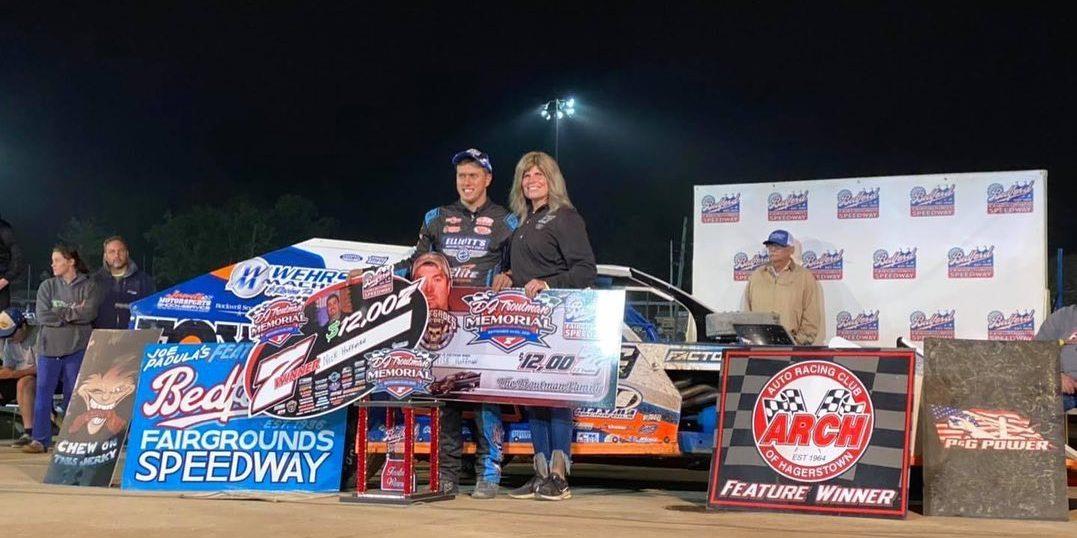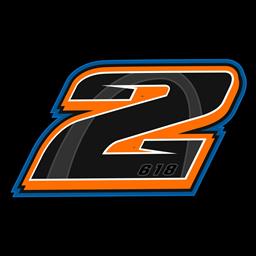 ---
Hoffman wins opening round of DJ Troutman Tribute
A never-seen before track was no problem for Nick Hoffman on Friday night. Making his debut at Bedford Speedway, he piloted his Elite Chassis No. 2 Wehrs Machine / Fox Shocks Modified to the $12,007 victory in the opening round of the inaugural DJ Troutman Tribute.
On Saturday night he added a runner-up finish in the event's $12,007-to-win finale.
"Thanks to the whole Troutman family and everyone, who put up money for this event. It's pretty crazy to race a Modified for $12,000 two days in a row," Hoffman said. "We did our best to get another win on Saturday night, but we came up a little short. Kyle (Strickler) did a great job in getting the win. Still was a really good weekend for our team, and I'm just thankful to have so many great people, who support our program."
Nick Hoffman enjoyed a triumphant debut on Friday night at Bedford (Pa.) Speedway in the opening round of the Renegades of Dirt Modified Tour-sanctioned DJ Troutman Classic.
The North Carolina traveler swept the program at the sprawling 1/2-mile oval by setting fast time over the 66-car field before winning the dash and leading every lap of the feature to score the $12,000 triumph.
The victory was his 34th total on the year, and he was followed across the finish line by Adam Stricker, David Stremme, KC Burdette, and Austin Holcombe.
On Saturday night another $12,000 top prize was on the line. Nick started sixth in the feature and went on to advance to a runner-up finish behind Kyle Strickler. The lead duo was followed across the finish line by Adam Stricker, Dave Hess Jr., and Drake Troutman.
Back to News