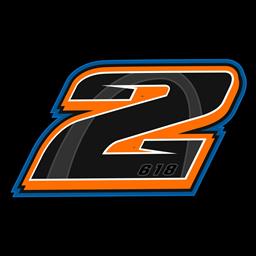 ---
Hoffman suffers heatbreak in DTWC
Bad luck bit Nick Hoffman over the weekend in the 2021 edition of the Dirt Track World Championship at Portsmouth (Ohio) Raceway Park. Hoffman appeared to conquer the 89-car Modified field to claim the DTWC crown. Unfortunately in post-race technical inspection, he was disqualified for not having a working right front brake.
The disqualification came after he stormed to the win from the third-starting spot.
"For the first time in my career, I won and DQ'd. I was told by the tech guy if I would have waited 'til a couple of laps left to take off rather than killing everyone, it probably would've been ok. I was disqualified for no right front brake. I had a shutoff go bad a few ago, so I plugged the line. Oh well, sometimes it happens," Hoffman said.
Back to News