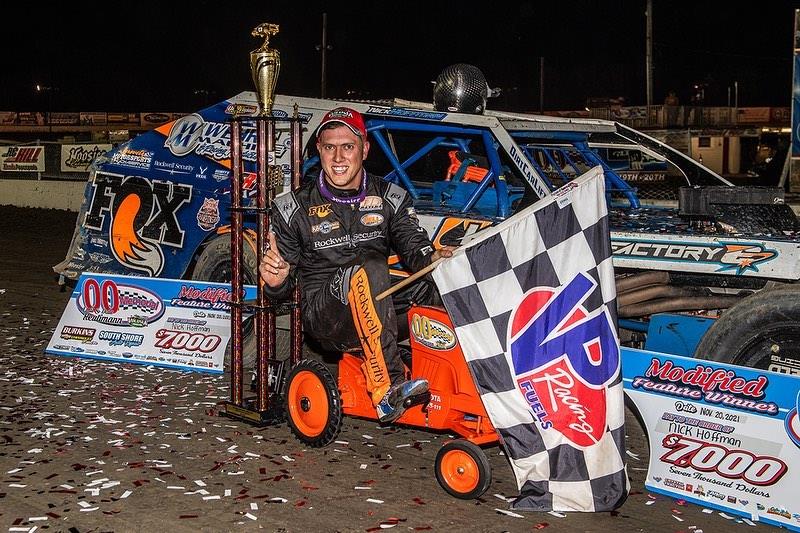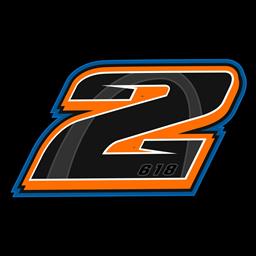 ---
Nick Hoffman Conquers Volusia Once Again
Nick Hoffman rolled into Volusia Speedway Park (Barberville, Fla.) on Friday afternoon for the opening round of the 8th annual Emil and Dale Reutimann Memorial, where 51 DIRTcar UMP Modifieds converged on the 1/2-mile oval.
With the field divided into four groups, Nick set fast time in his group, and then won his Showdown Feature over Chris Arnold, Kenny Wallace, and Jeff Mathews.
With his prelim victory he earned a spot in the redraw for Saturday's big finale, where he pulled the fourth starting spot.
Rolling off fourth on the grid for Saturday night's 50-lap finale, Hoffman wasted a minimal amount of time working his way to the top spot. He charged to the lead on teh sixth circuit, and once out from he never looked back en route to his 39th victory of the season. He claimed the $7,000 victory in dominant fashion with a 3.449-second advantage at the checkered flag over Victor Lee with Kenny Wallace, Chris Arnold, Todd Neiheiser completing the Top-5 finishers.
"We picked up our 39th win of the year on Saturday night at Volusia! I got a tractor (Emil and Dale Reutimann Memorial trophy) to go with my gator farm now (DIRTcar Nationals trophies)," Hoffman said. "Thanks to the Reutimann Family and everyone involved in putting this show on. Pretty nice to be able to go down to Florida in winter time and race for big money. Thanks to all my sponsors, and my fans. We will be at Gateway (Dirt Nationals) next!"
Back to News