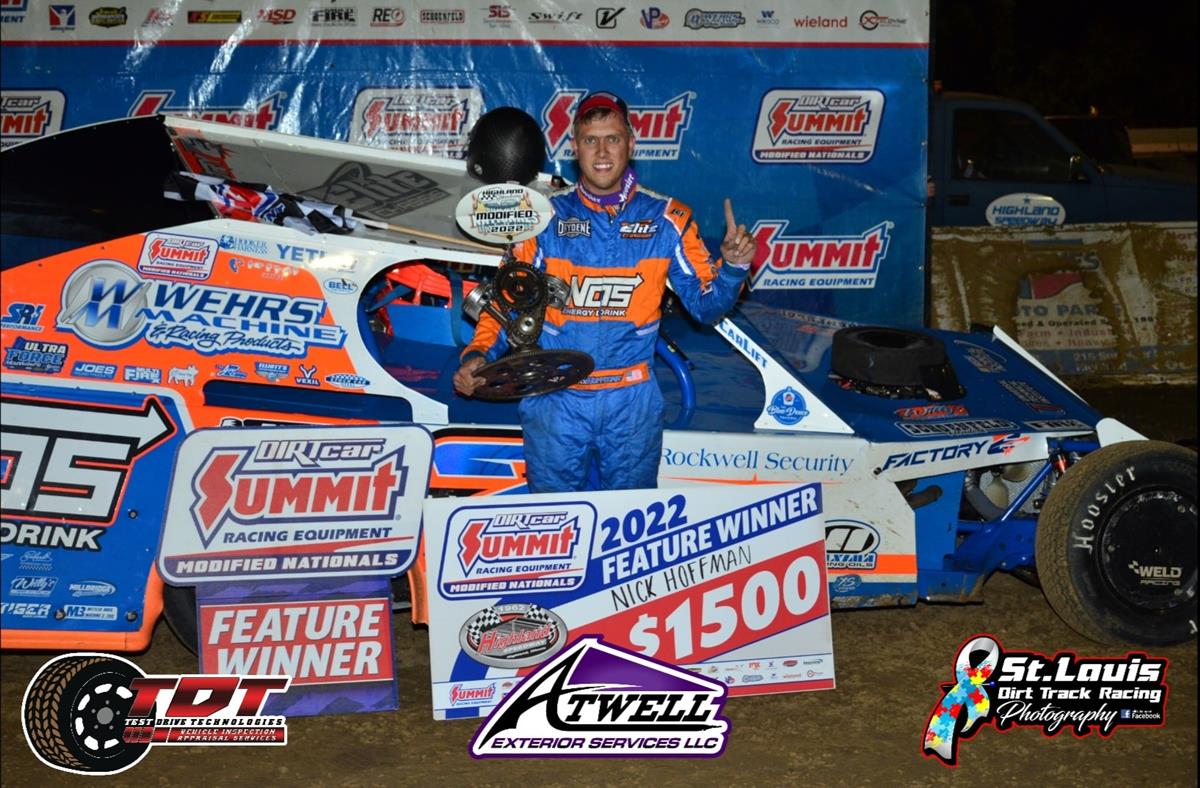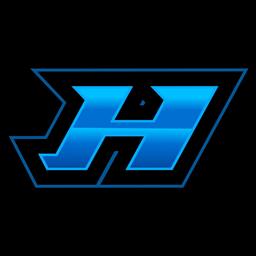 ---
Nick Perserveres to Win at Highland
Nick Hoffman recorded win No. 18 of the 2022 season on Saturday night aboard his Wehrs Machine & Racing Products / Outlaw Mini Loaders No. 2 NOS Energy Drink / FOX Racing Shox / Rockwell Security / Elite Chassis Modified.
The victory came in Summit Racing Equipment Modified Nationals at Highland Speedway and came despite a broken shock and spring assembly that occurred near the race's midway point.
"It was like you were running down the straightaways sitting on a ladder, and somebody would just kick the ladder out from under you when you got to the corner," Hoffman said. "It would slam down so hard and make it so hard to drive on entry.
"I could feel the shock actually dragging on the ground. You could hear it clicking back-and-forth back there, and I knew that was whatever was left of the shock shaft still hitting the ground. Finally, I got lucky enough that it actually canned the birdcage over and hung the rods where it couldn't sit back down. Once it did that, it didn't have near as much grip that way, like it was just so bound-up, but at least it didn't slam back down."
After battling Mother Nature throughout the course of the weekend, Nick returned to action on Saturday night with Summit Racing Equipment Modified Nationals action at Highland (Ill.) Speedway.
Nick swept the night's program by setting fast time in his group, winning his heat race, and leading every lap of the feature - despite a broken shock - to claim his 18th victory of the season.
Mike Harrison, Rick Conoyer, Willy Myers, and Chris Smith completed the Top-5 finishers.
Full results are available at www.DIRTcarSummerNationals.com.
Back to News